Bioshock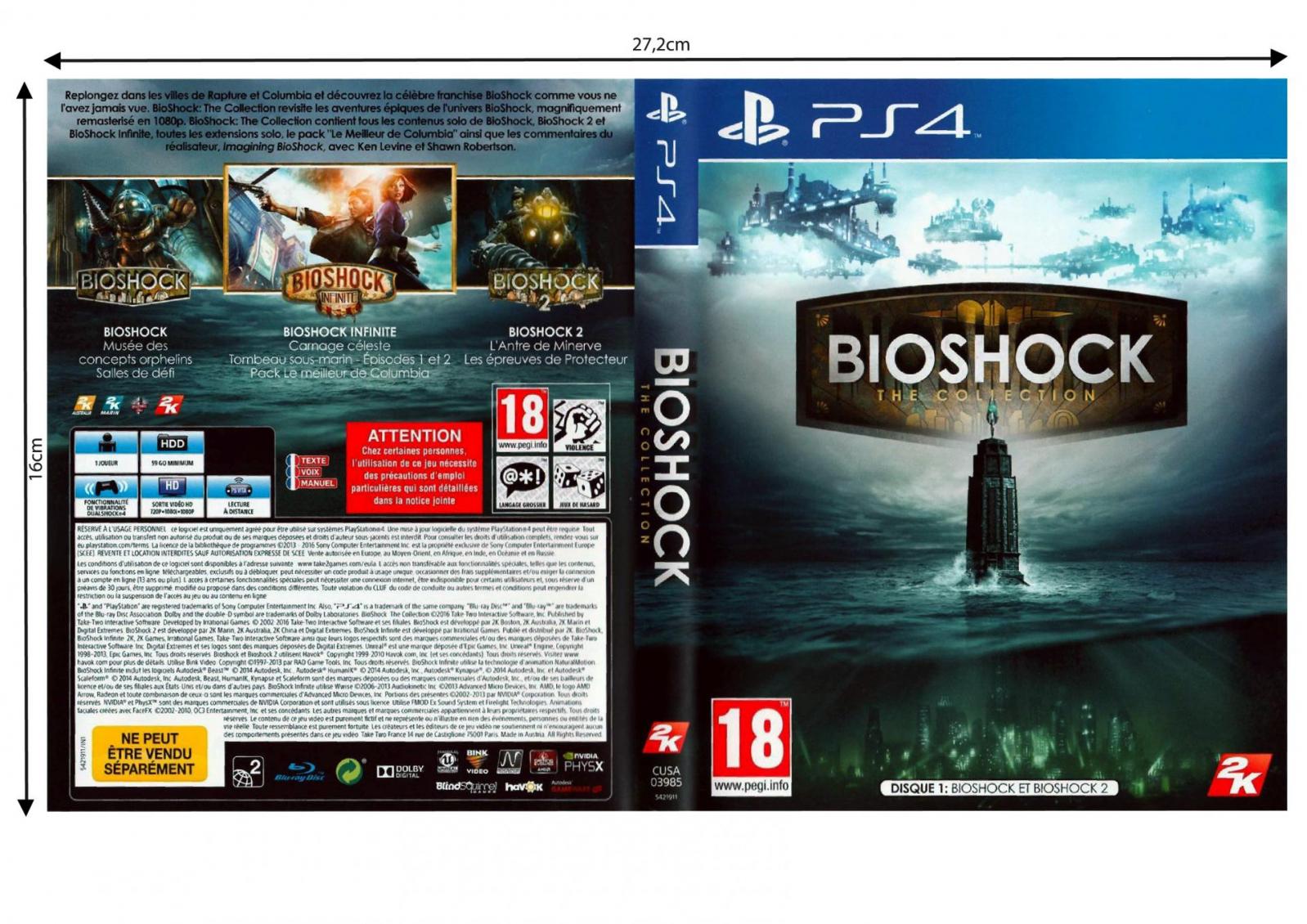 Bioshock: The Collection est une collection de jeux vidéo Bioshock développés par Blind Squirrel Games et édités par 2k Games. La collection est sortie en septembre 2016 pour Pc, Playstation 4 et Xbox One.
Cette jaquette a été scannée dans une qualité optimale pour une meilleure impression.
La jaquette de Bioshock: The Collection est disponible ici en téléchargement gratuit. Clic gauche une fois sur l'image, une fenêtre va s'ouvrir. Clic droit "Enregistrer l'image".
Date de dernière mise à jour : 12/07/2022